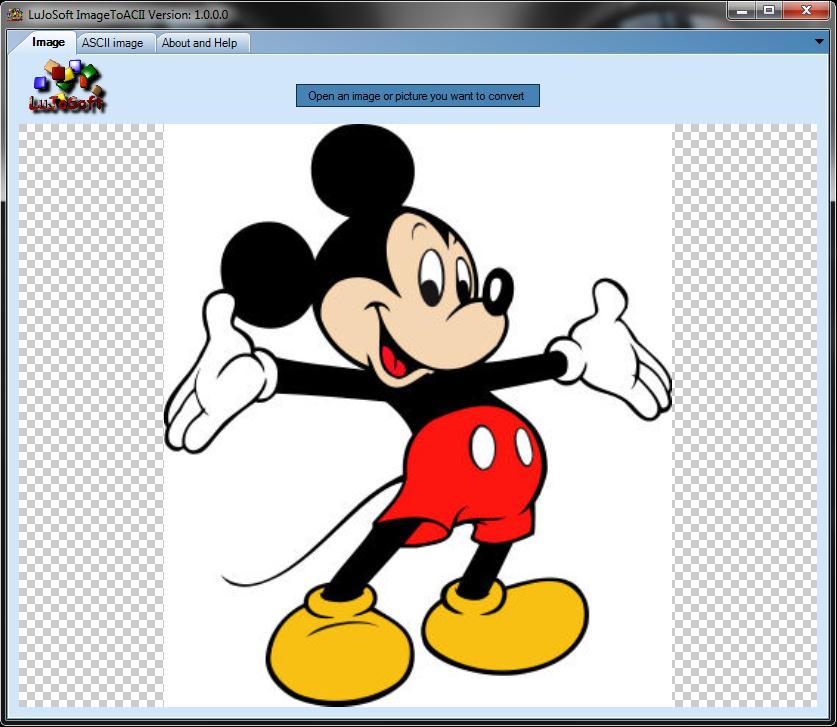 After conversion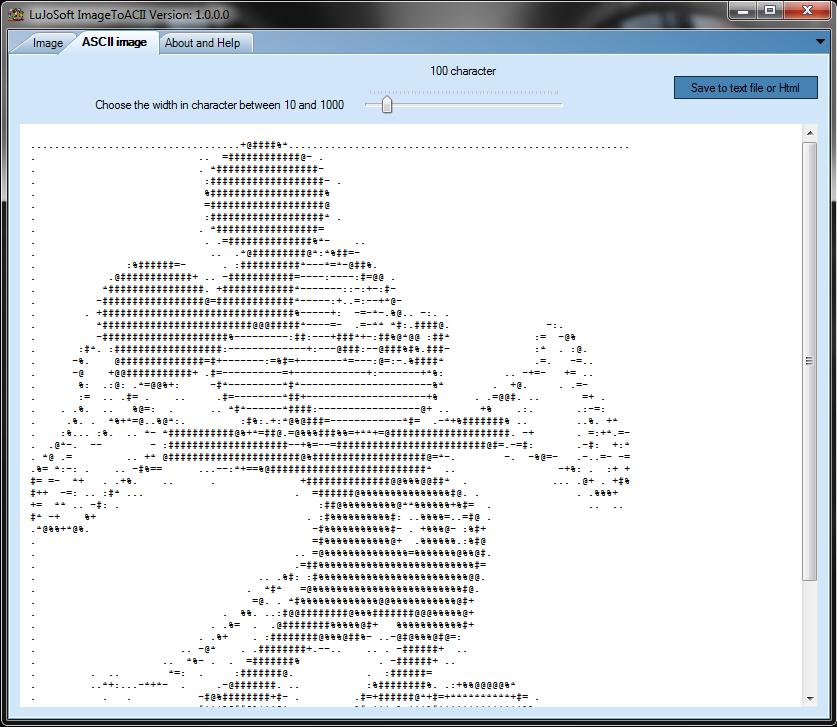 Introduction:
A simple image to ASCII generator that I just put together for fun, nothing complicated just simple to use.
Feature:
• Easy to use
• You can resize the ASCII to value of 10 to 1,000 character of width.
• And like always it's free

How to use it:
1. On the first tab open an image or picture.
2. Go to the second tab and you will see the conversion.
3. If wanted adjust size.

System Requirements:
Should work on any windows version.
.Net framework 3.5 SP1.

Install Info:
Click the download link at the bottom.
2. Double click setup.exe.
3. Enjoy!!!
To download LuJoSoft ImageToACII click
Here