ElizabethMath's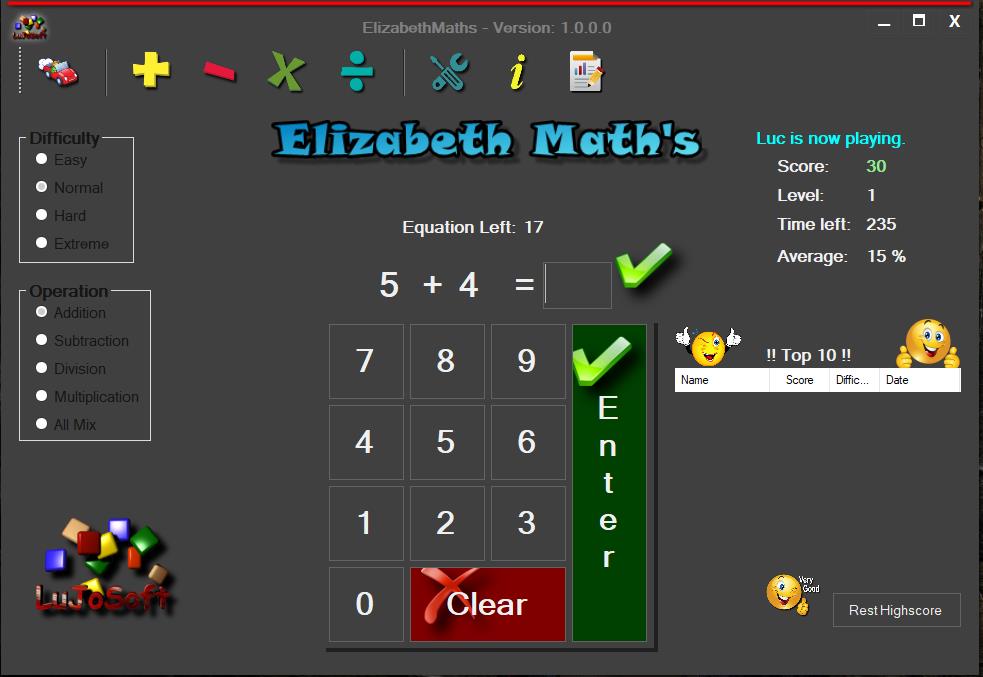 Description:
Is a game that teach math table 0 to 12 for children ages 5 to 99.

What better way to learn that playing a game.
Features:
Every level consists of 20 questions.
ElizabethMath's as 4 different difficulty level that affect the play time and scoring.

Easy 400 seconds.
Normal 300 seconds.
Hard 200 seconds.
Extreme 100 seconds.

ElizabethMath's as 5 different choices of operations.

Addition.
Subtraction.
Division.
Multiplication.
All Mix.

After each level the difficulty increase by reducing the game play by 5 seconds.
ElizabethMath's as a top 10 high score table.
As help table from 1 to 12 in all operations.
Also logs the entire game to review error, report can be save to disk or printed.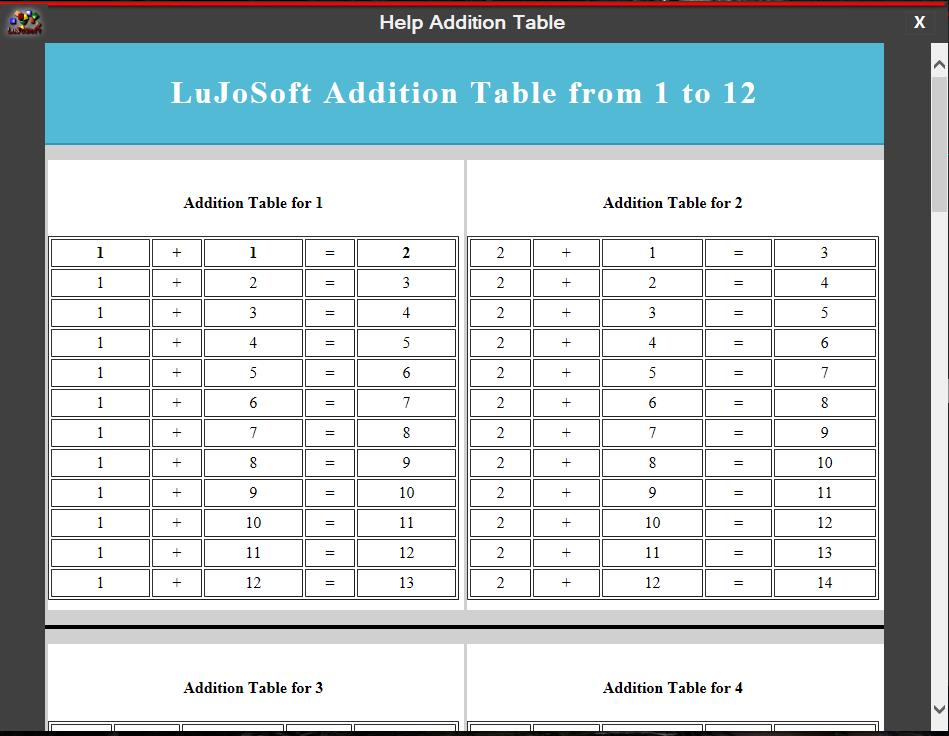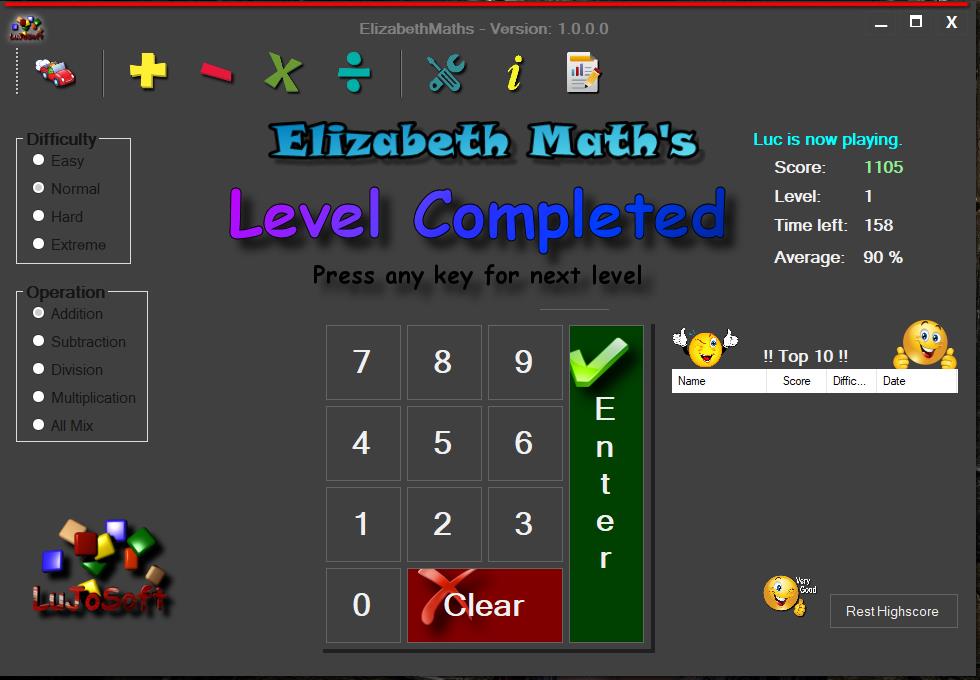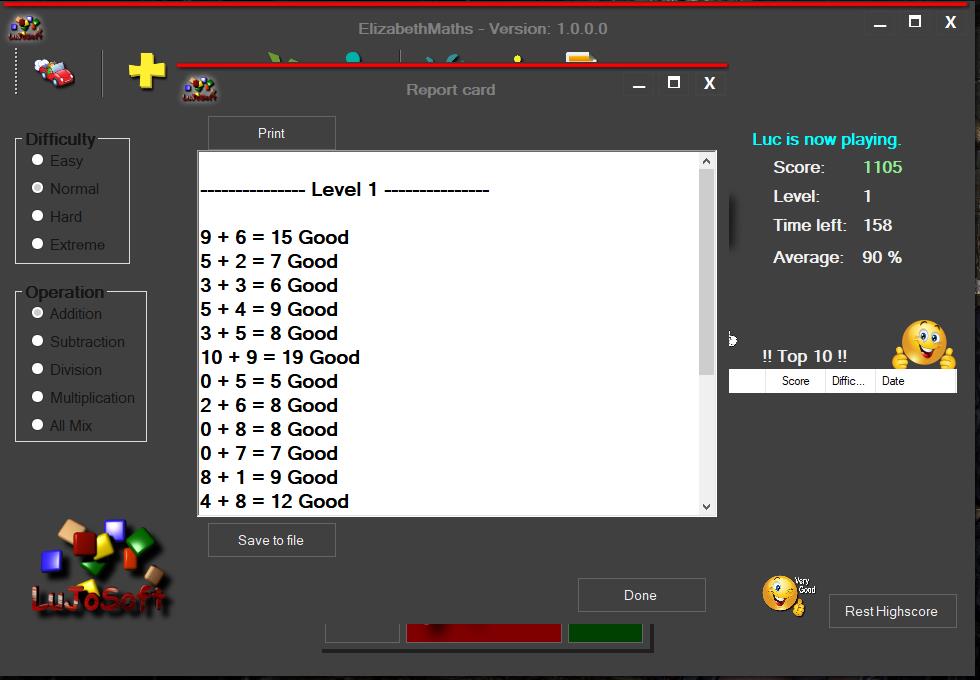 How to use:
Select difficulty of choice.
Select operation you want to try.
Click start game button "car button"
Enter your name for high score.
Start answering the operation as fast as you ca
System requirement:
.Net framework 4.5.2. The installer will install it if not installed
Installation:
Download.
Double click the ElizabethMathsetup file.
Enjoy