I will be posting lots of the feature you have access in the forum.
To view profile of a user without going to is profile you just need to click is avatar or name, try it click on mine.
To view how many post you have just click quick links at the top and the first row is your total post.
Do you know you can create your own blog blog
Do you know that you can tank any post use the thumbs up icon in the right corner of the post. Image (1) at end of post
Do you know that all forum categories are fold able, if there are categories you don't use just fold it and it will make the forum smaller
Did you notice the red arrow on the top and bottom right for faster navigation
Did you know to post any YouTube, sound cloud or any other of these thing, you don't need any bbcode just drop them in your post
Do you know that you can upload your image directly on LuJoSoft server the point the cursor where you want it then click the inline button. Image (2) at end of post
Did you know that the new background for the forum is in fact part of "LuJoSoft Movie Nfo Creator 2015" create nfo code.
More to come when I have time

------------------------------------------------------------------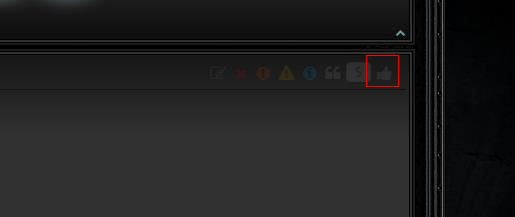 Image (1)
As you can see in the right corner the thumb up, use it.
------------------------------------------------------------------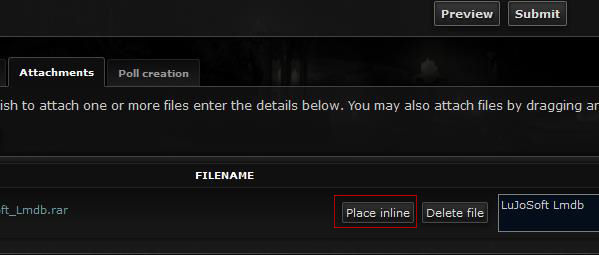 Image (2)
As you can see the inline button