LuJoSoft ThumbAllMovies
Introduction:
LuJoSoft ThumbAllMovies is a tool create and saves thumbnails (screenshots) of movie or video files to jpeg files. It uses FFmpeg's libavcodec as its engine, so it supports all popular codecs that you have install on your PC.
You can define the number of columns, rows, the width total size of the image and the quality of the jepg image for the size of the output. You can also chose to use the original resolution of the movie.
These file formats should be supported: .3gp, .3g2, .asf, .avi, .dat, .divx, .dsm, .evo, .flv, .m1v, .m2ts, .m2v, .m4a, .mj2, .mjpg, .mjpeg, .mkv, .mov, .moov, .mp4, .mpg, .mpeg, .mpv, .nut, .ogg, .ogm, .qt, .swf, .ts, .vob, .wmv, .xvid.
Note that this tool as been created to be include in LuJoSoft Movie Nfo Creator
Features:
•  Easy to use.
•  Create any thumbnails in sec.
•  Time stamp control on and off.
•  Many quality control.
•  Support most of all videos formats.
•  Save thumbnails to the movie folder in jpeg format.
•  You can save individual thumbs.
•  As a quality control for saving the jpeg so you can control the size of the file.
•  Accept drag and drop for file or folder.
•  Batch process by opening or dragging and dropping folder it will create thumbnails for all movie in the folder and sub folder.
•  Blur detection control to skip unwanted frame.
•  Save all your setting at exit ready for your next move.
•  Plus many more function and setting.
•  Absolutely free!!! No catch, no nag screen, no cripple function.
How to use:
1. Open a movie file or a folder containing the movie(s).
2. Chose the number of columns, rows and gap between thumbs.
3. Select the width size of the output.
4. Then click the create thumbnails button.
System requirement:
• Works on any windows version (tested only on 32 but should work on 64bit OS)
• .Net framework 3.5 SP1
Installation:
1. Download the setup.exe
2. Double click setup.exe
3. Enjoy!!!
Here are some thumbnails created by LuJoSoft ThumbAllMovies
Spoiler!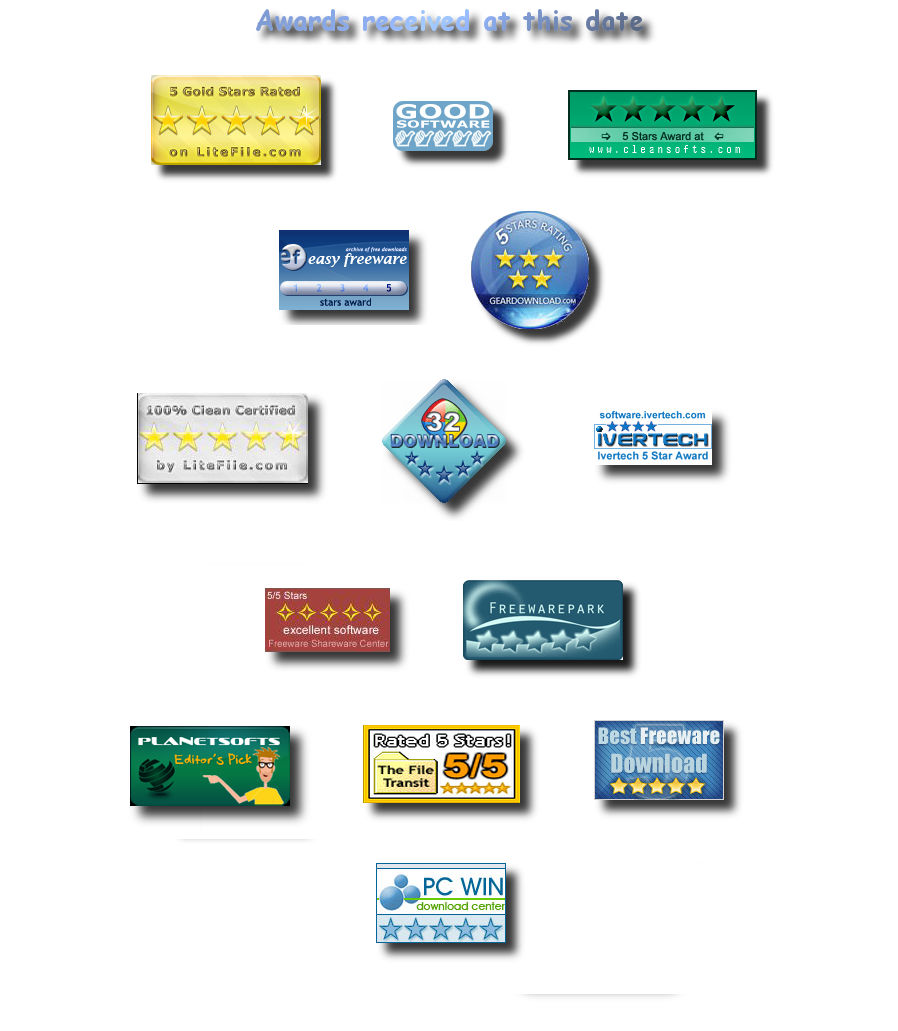 Special thank's for their library to:
Mtn
FFmpeg for super fast & wonderful media libraries
[/align]