LuJoSoft Escape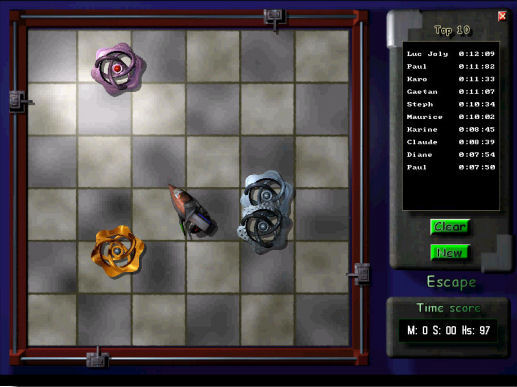 Introduction:
This is one of my first program that I created about 10 year ago. It is written i C.
Test your reflex with this game. This game is really addictive. Try to beat your last score. If you're able to stand at least 12 seconds you're a pro if you do 20 you have the reflex of a god.
The game is really easy to play, when you are in the game page the only thing you have to do to start is click on your vessel, but move out of the way or the game will be over.
System requirement:
Window Xp,
windows server,
Vista
and windows 7.
Installation:
Download
Double click Setup Escape.exe.
Then enjoy!
Enjoy!
Superl