LuJoSoft Movie Nfo Creator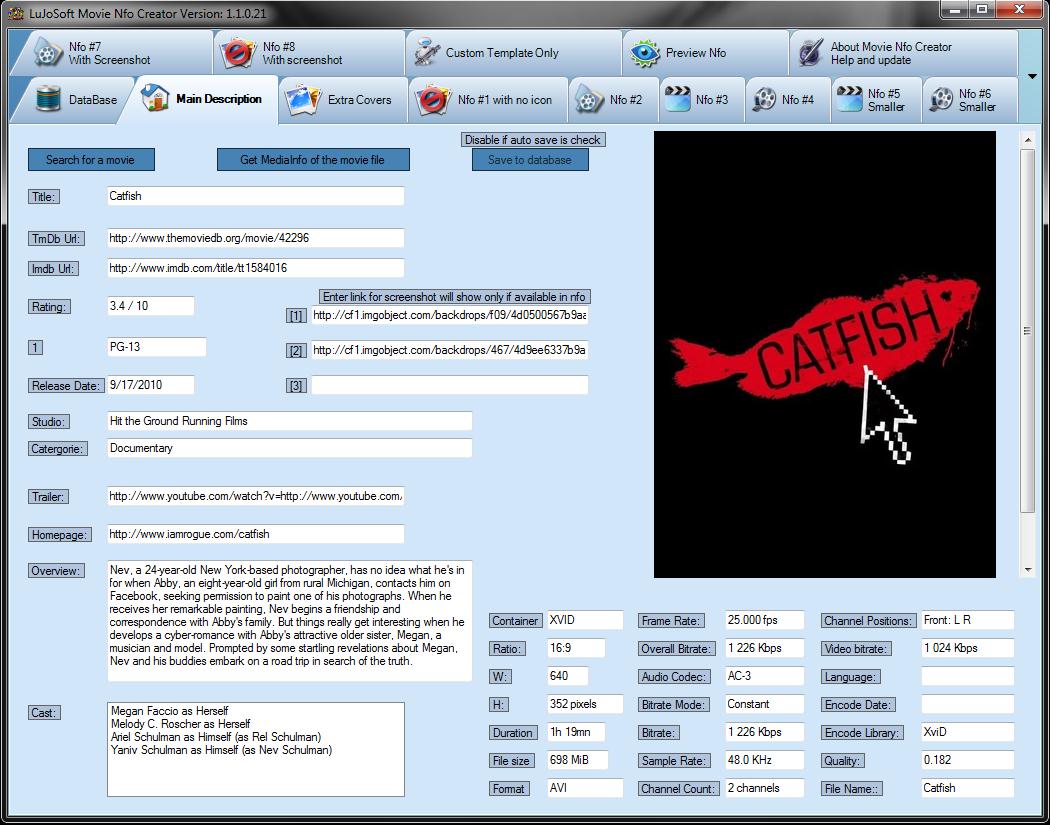 Introduction:

Movie Nfo Creator is a special tool to create ready to use template for description in forums or torrent sites. With Movie Nfo Creator you will save time
creating your description because it will do it all for you without having to enter any text or the use of your keyboard.
Or almost

LuJoSoft Movie Nfo Creator now as a built in database using Microsoft Sql server Compact Edition, with this new tool you will be able to save all your
nfo at the same place and be able to retrieve it fast with the live search tool. LuJoSoft Movie Nfo Creator also have a tool to preview live your nfo.
It also include a search function to get more covers, backdrops and screenshot.
The program is fully supported by an automatic update and update now button, you can also get support at
LuJoSoft forum
or right here

Feature:

• Support all video formats.
• Fast.
•   8 different templates included
• Sql server Compact Edition database that can auto store all your nfo.
• A live search function to the database.
• A check box to auto save all your new nfo to the database.
• Tab to preview in real time your nfo before posting them
• Tab to get more covers, backdrops or screenshots. .
• Ready to post your nfo in 1 minute.
• No typing.
• As auto update function, that will check for new update every week and an update now button.
• It's absolutely free!!! No catch no nag screen or cripple function.

How to use it:

1. Search for the movie title.
2. Select the movie file you want to create the nfo about.
3. Go to the nfo tab and press Create Nfo button.
4. Voila! Your done you can save it to file or press the copy button and paste it.

System Requirements:

• Should work on any windows version tested only on 32 and 64bit OS.
• .Net framework 3.5 SP1.
Note for any missing system requirement the installer will install it if needed.

Install Info:

1. Download the setup.exe
2. Double click setup.exe
3. Enjoy!!!
[glow=red,2,300]
Note the setup need to connect to the internet to download all the needed files for the install
[/glow]
Example of template:
Release Title:
Catfish
Encode date:
TMDB Link:
http://www.themoviedb.org/movie/42296
IMDB Link:
http://www.imdb.com/title/tt1584016
Storyline:

Nev, a 24-year-old New York-based photographer, has no idea what he's in for when Abby, an eight-year-old girl from rural Michigan, contacts him on Facebook, seeking permission to paint one of his photographs. When he receives her remarkable painting, Nev begins a friendship and correspondence with Abby's family. But things really get interesting when he develops a cyber-romance with Abby's attractive older sister, Megan, a musician and model. Prompted by some startling revelations about Megan, Nev and his buddies embark on a road trip in search of the truth.
Genre:

Documentary
Release date:

9/17/2010
Megan Faccio as Herself
Melody C. Roscher as Herself
Ariel Schulman as Himself (as Rel Schulman)
Yaniv Schulman as Himself (as Nev Schulman)
Format:
AVI
File Size:
698 MiB
Overall Bit Rate:
1 226 Kbps
Duration:
1h 19mn
Sample:
Included
Subtitles:
NO
Container:
XVID
Video Codec Type:
XviD
Video bitrate:
1 024 Kbps
Encoding type:
2 Pass TURBO 1ST PASS
Resolution:
640 X 352 pixels
Aspect ratio(AR):
16:9
Quality Factor(QF):
0.182
Frame Rate:
25.000 fps
Source:
DVD.Thanks!!
Audio Language:
Audio Codec:
AC-3
Bitrate Mode:
Constant
Bitrate:
1 226 Kbps
Sample Rate:
48.0 KHz
Channel Count:
2 channels (Front: L R)
Movie Nfo Creator Was use to create this NFO

I can always create some custom template, just make the request for it in the appropriate
forum
Direct download page
Here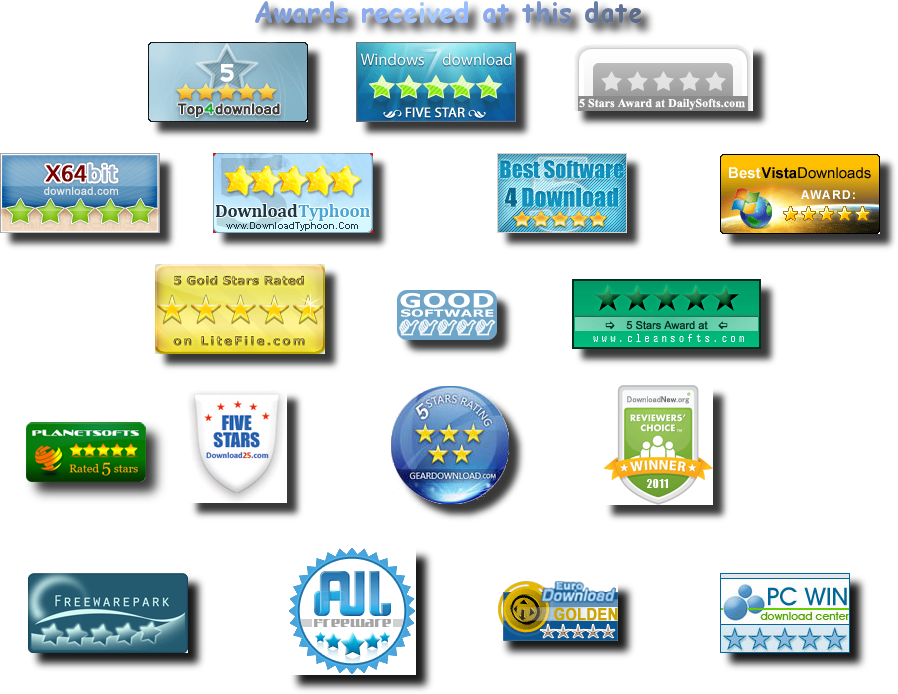 Special thank's for their library that made this project possible:


Here are more screenshot of the application